Store Locator
for any website
Make sure your customers know where to find you with our good lookin' Store Locator based on Google Maps 📍.
Get Started
Google Maps powered
Works in every website
In your own style
Fancy a coffee? ☕️
Give our Store Locator a try by locating the best spots in Amsterdam to grab a good cup of coffee. This demo is using real data!
Getting Started
All plans come with a 30-day free trial. Choose one of the options below to start implementing the Store Locator into your website. No coding skills needed!
Lite
€3 / month
Max. 3 locations
Location marker popups
Styling options
10.000 requests / month
Email + phone support
Basic
€9 / month
Max. 25 locations
Location marker popups
Location search
Marker cluster
Styling options
25.000 requests / month
Email + phone support
Pro
€25 / month
Unlimited locations
Countries / categories
Location search
Custom markers & popups
Marker cluster
Bulk import
Styling options
100.000 requests / month
Email + phone support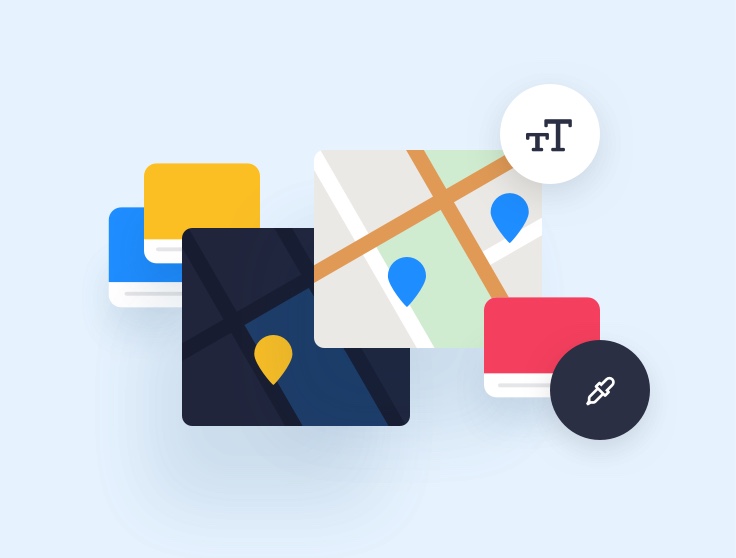 Styling Options
Make your Store Locator on brand. Define text and background colors or even add a Custom Map Style (Basic & Pro only).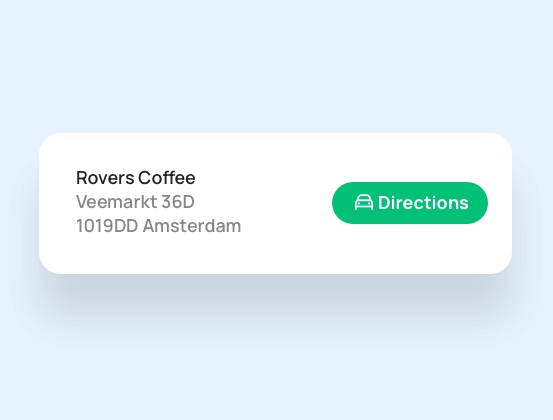 Directions
Always let your customers head the right way by enabling the Directions button.
Basic & Pro feature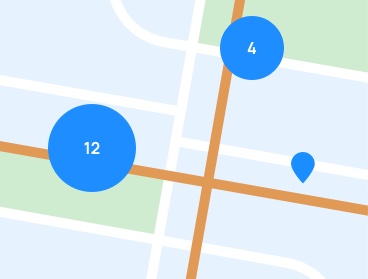 Marker Cluster
Many locations? No problem. With our Marker Cluster feature your map always remains uncluttered and clean.
Pro feature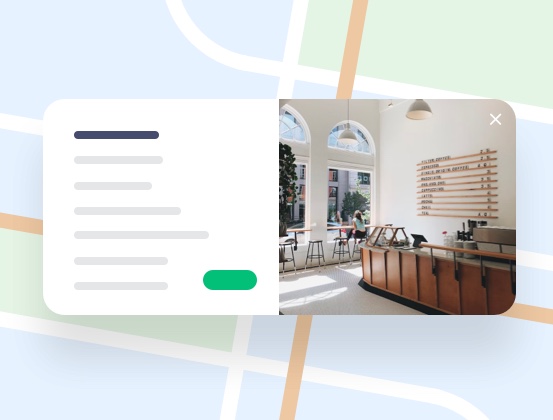 Custom Marker Popups
Add detailed location information, opening times or a photo to marker popups.
Pro feature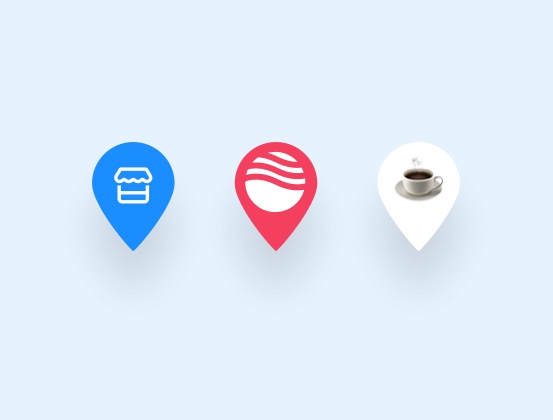 Custom Markers
Make map locations more contextual by customizing the map markers. Change colors or use icons or images.
Pro feature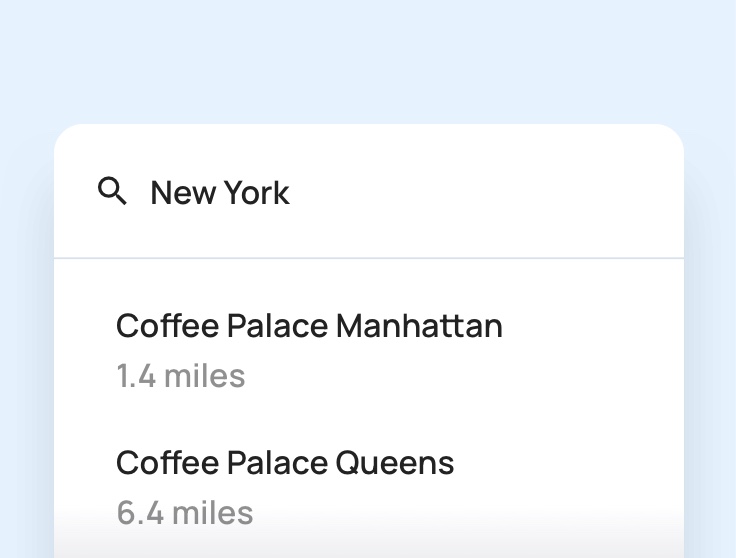 Search & sidebar
Find locations near you with our Google powered location search.
Frequently asked questions
Contact us for more information